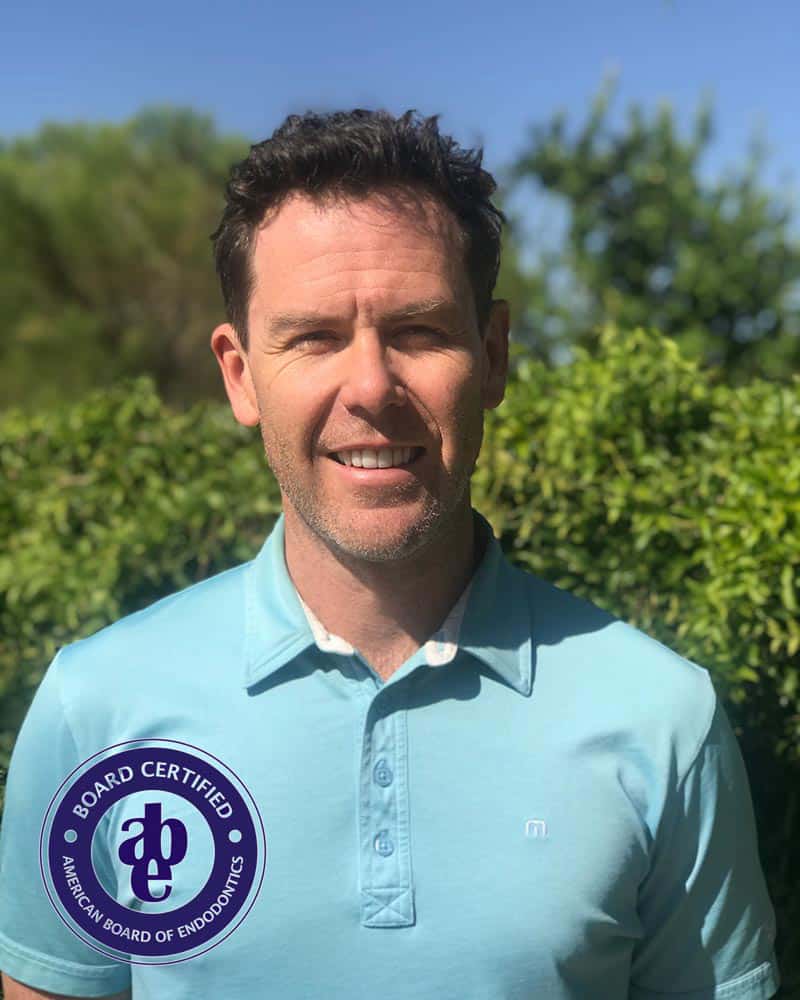 Meet Dr. Ryan Duval
Board Certified Endodontist | Owner
Dr. Duval practiced as a general dentist in Washington before attending his graduate endodontic training in Cleveland, OH. After over 15 years as a general dentist and endodontic associate, Dr. Duval specifically chose to establish his own practice in Scottsdale where he and his wife could raise their two children and enjoy the amazing outdoor activities that Scottsdale has to offer.
"I believe that it is imperative that we constantly search for new ways to make this the most positive experience possible for our patients." – Dr. Duval
Course of Study
Before becoming an Endodontist, Dr. Duval completed his dental school education at the University of Pittsburgh in 2005.  He practiced general dentistry in Washington before returning to complete his Endodontic Residency at Case Western Reserve in Cleveland, OH.  While at Case Dr. Duval earned the ability to become Chief Resident and earn his Endodontic Certificate and Master's Degree in Endodontics.  In 2017, Dr. Duval earned Diplomate Status and became a board-certified Endodontist — the highest level of Endodontic education. One year later, he was inducted into the Pierre Fauchard Academy, an international honor dental society.  His time as a general dentist makes him an ideal partner with your own general dentist when you need Endodontic treatment.
Awards, Service Work, & Teaching
During his studies in Dental School and Graduate Endodontic training, Dr. Duval:
Received American Equilibration Society Award
Received Removable Prosthodontics Award
Received Endodontic Excellence Award
Earned Chief Resident Honors during final year of residency
Awarded multiple top honors for research and poster presentations at Ohio Dental Association Conference and AAE Annual Session
Voted Top Endodontist multiple years in a row by his peers.
Dr. Duval is dedicated to his community, his patients, his fellow dentists, as well as smiles all over the world. He has volunteered for the Mobile Dental Van and with Medical Teams International, providing care for individuals in poverty as well as participating in a Mission trip to the Dominican Republic. In addition, he has been a regular lecturer to dentists through local Kois and Spear Study Clubs in Central Oregon.
Loving Life
Married for over 15 years, Jennifer and Ryan love spending time with their two kids Luke and Paige and their newest addition (a rescue Boxer named Mack). Dr. Duval loves playing golf with his family and also competes in as many amateur golf tournaments as possible. When he isn't in the office, Dr. Duval can also be found on the slopes, wine tasting or playing bass.